The Crew Presents
with
The World Over • Heartsick Heroine • Killing Creation
Moxi Theater
@ 7:30 pm
All Ages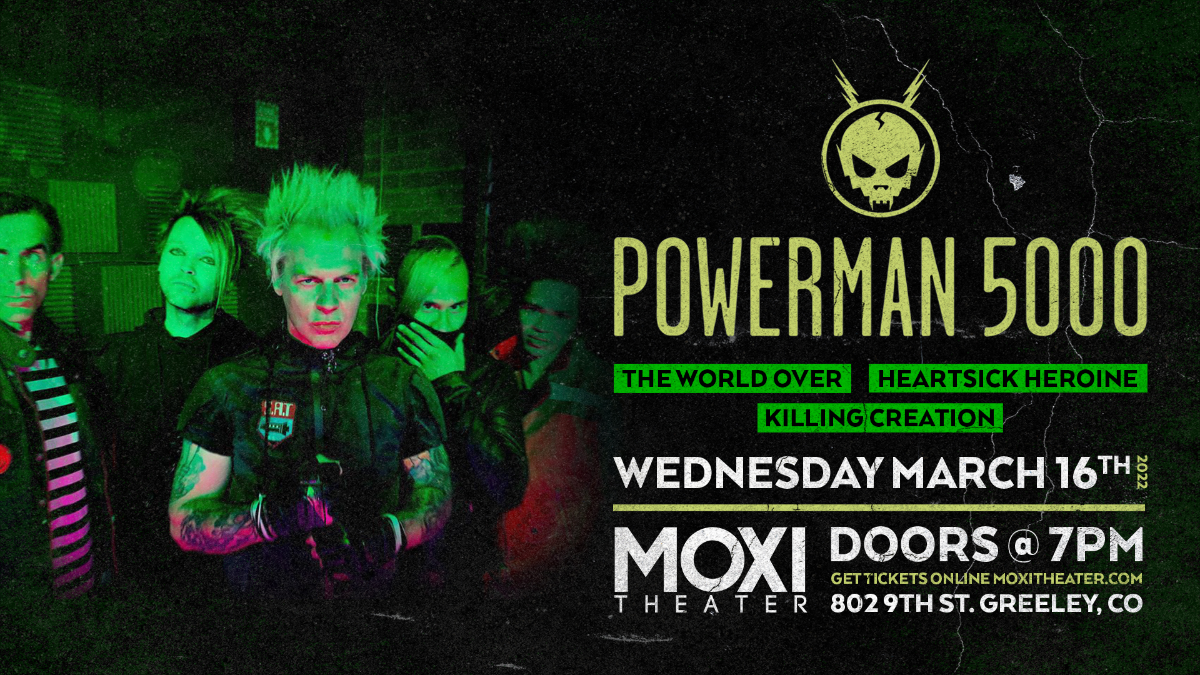 Additional Info
P5K
Helmed by vocalist Spider (aka Michael Cummings, also known as Spider One or MC Spider, the younger brother of Rob Zombie), the Boston-based underground electro-metal band Powerman 5000 earned a popular cult following along the East Coast with the release of their 1994 indie debut EP, True Force, and 1995's LP The Blood Splat Rating System, the latter of which appeared on Conscience Records. Two years later, the band moved to Dreamworks (and relocated to Los Angeles), where they released a revamped version of their debut as Mega!! Kung Fu Radio. Tonight the Stars Revolt! Touring with the likes of Marilyn Manson and Korn, as well as a stint on Ozzfest, expanded their fan base and led up to Powerman 5000's 1997 science fiction-esque follow-up Tonight the Stars Revolt! During shows and promos for the album, the band was often found sporting spacesuits and other sci-fi paraphernalia. The record went platinum, helped in part by the success of singles "When Worlds Collide" and "Nobody's Real" on MTV.
Moxi Theater is operating at Full Capacity
Reserve a Table in Advance Online.
All Responsible Ages Permitted
*PHOTO ID REQUIRED FOR ENTRY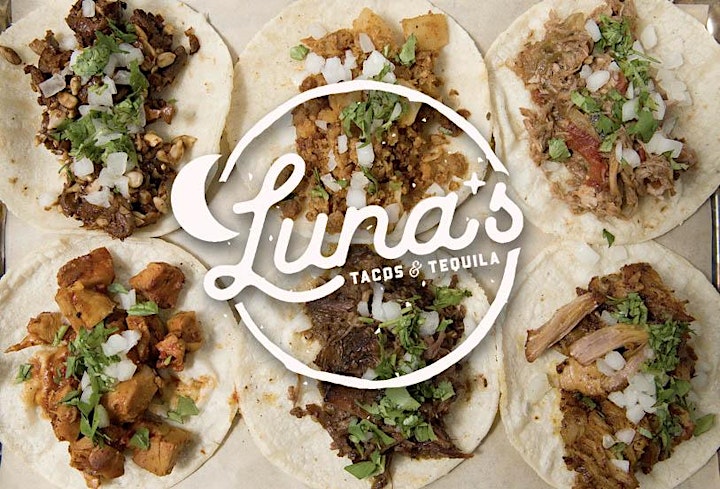 The Moxi Theater is proudly partnered with Luna's Tacos & Tequila in Downtown Greeley. Luna's is located at 806 9th St. - next door to the Moxi and is open for Dinner, Happy Hour, and Late Night. Luna's is the perfect place to eat and drink before or after the show!




Stella's Pinball Arcade & Lounge is Now Open in the basement of the Moxi. Get your game on at Stella's directly beneath the Moxi before the show. Now serving Burgers, Apps, Cocktails, Icee's, and fun for all ages. Open 6 days a week!


Artists
Powerman 5000
Powerman500 known as Hi Fi Sci Fi Electro Metal Robot Rockers. Their new album Builders of the Future is in stores now!