with
From Within The Trench • Burdens of Truth • Mastema
Moxi Theater
@ 7:00 pm
All Ages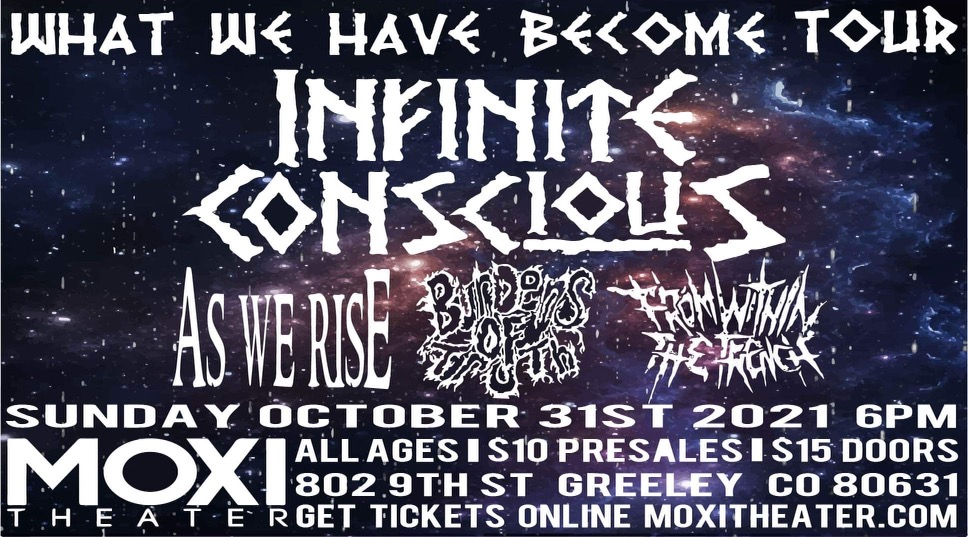 Additional Info
Infinite Conscious
From Within The Trench
Burdens Of Truth
Mastema
The Northern Colorado masked progressive metal band Infinite Conscious has announced their first tour in support of their album release of "What We Have Become" set to release in October. They will be performing Moxi Theater on Thursday October 31st along with From Within The Trench, Burdens Of Truth, and Mastema.
Moxi Theater is operating at Full Capacity
Reserve a Table in Advance Online.
All Responsible Ages Permitted
*PHOTO ID REQUIRED FOR ENTRY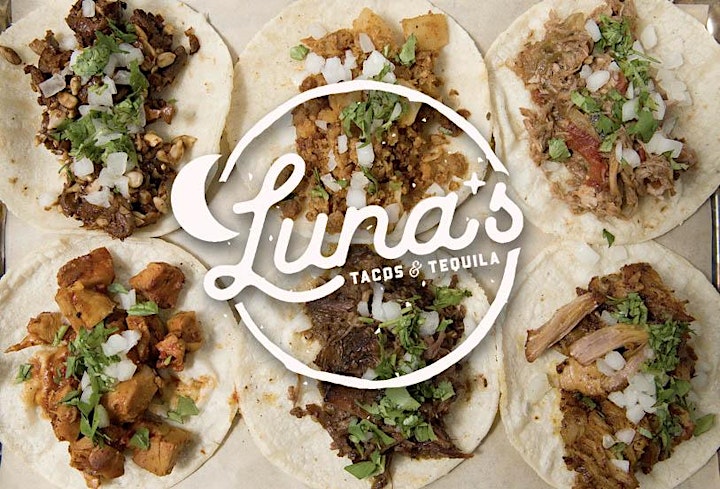 The Moxi Theater is proudly partnered with Luna's Tacos & Tequila in Downtown Greeley. Luna's is located at 806 9th St. - next door to the Moxi and is open for Dinner, Happy Hour, and Late Night. Luna's is the perfect place to eat and drink before or after the show!




Stella's Pinball Arcade & Lounge is Now Open in the basement of the Moxi. Get your game on at Stella's directly beneath the Moxi before the show. Now serving Burgers, Apps, Cocktails, Icee's, and fun for all ages. Open 6 days a week!


Artists
Infinite Conscious
This is the official page of Infinite Conscious.The progressive metal band from Greeley, Colorado, USA. The band is made up of Chris Blackman, Cody Martinez, Todd Dack, Morgan Mayfield, and their infinite consciousness. Infinite Conscious is a collection of inspiration from the thought process of the human mind, from being perfectly content, finding one's self, to heart break and complete disarray within our own minds. The members in the band have come from different backgrounds of music, but mostly from the heavy metal scene of Greeley. Joining forces, and bringing a lot of diversity in their new sound. With heavier roots from their former metal bands of course, but also a more enlightened melodic progressive side. The band is set to hit the recording studio in plans of releasing their debut CD "Trials Of Tribulations" in 2017. So stay tuned and stay conscious!