BandWagon Presents
Moxi Theater
@ 8:00 pm
All Ages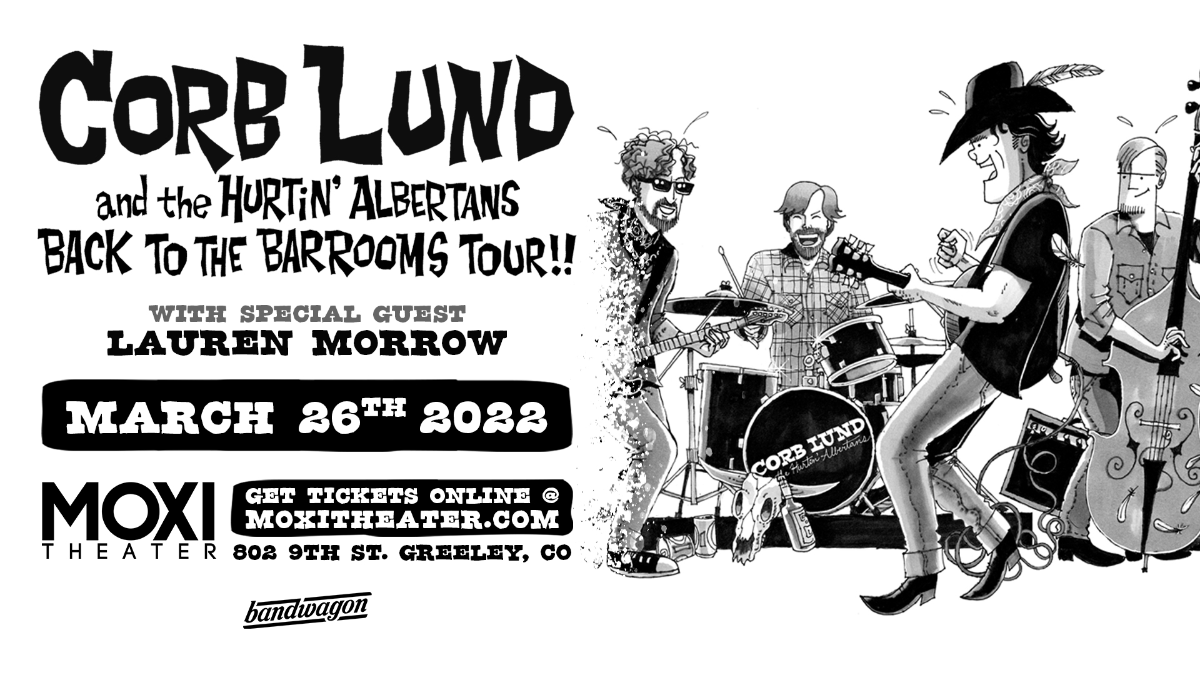 Additional Info
Moxi Theater is operating at Full Capacity
Reserve a Table in Advance Online.
All Responsible Ages Permitted
*PHOTO ID REQUIRED FOR ENTRY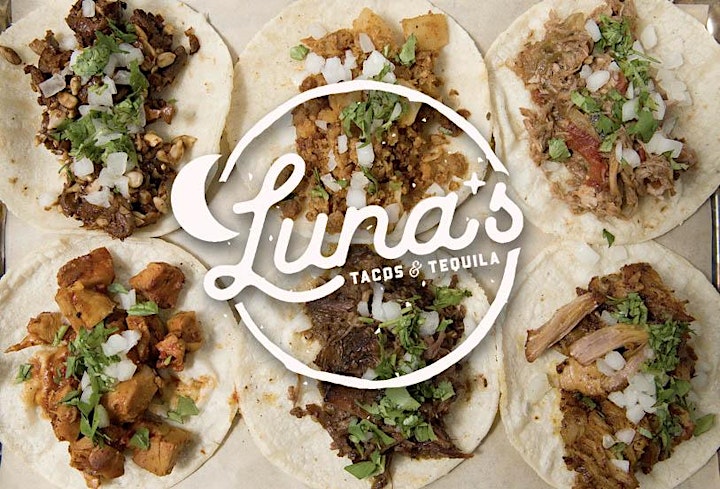 The Moxi Theater is proudly partnered with Luna's Tacos & Tequila in Downtown Greeley. Luna's is located at 806 9th St. - next door to the Moxi and is open for Dinner, Happy Hour, and Late Night. Luna's is the perfect place to eat and drink before or after the show!




Stella's Pinball Arcade & Lounge is Now Open in the basement of the Moxi. Get your game on at Stella's directly beneath the Moxi before the show. Now serving Burgers, Apps, Cocktails, Icee's, and fun for all ages. Open 6 days a week!

Artists
Corb Lund
Corb Lund has received multiple CCMA, Juno, and international award nominations and wins. A rural Albertan hailing from the foothills of the Rocky Mountains with a long family lineage of ranchers and rodeo people, Lund is about as authentic as they come. Embracing both his Western heritage and his indie rock past through his music, Lund has been known to filter a range of cowboy themes past and present through his unique lens - from rough-and-tumble tales of lawless frontier saloons to the somber realities of running a modern family ranch. Lund released his highly anticipated album Agricultural Tragic via New West Records on June 26th, 2020, his first album of original songs in five years, to much acclaim; the album debut inside the top 5 in both the US and Canada. It was named #7 on the No Depression Readers' "50 Favorite Roots Music Albums of 2020" with the publication saying, "Eloquent and plainspoken, the excellent Agricultural Tragic finds the affable country rocker exploring his roots as a rancher and rodeo rider while striving to adapt this traditional identity to the challenging modern world... Corb Lund radiates authenticity from first note to last." The Associated Press said "The result is a distinctive sound — call it Country & Northwestern — that romances the region from which Lund hails," American Songwriter stated, "The songs on Agricultural Tragic sparkle with a kind of authenticity that only someone who lives that life can project" while Saving Country Music said it was "...some of the most compelling country and western music you can find." Stay tuned for more music imminently on the horizon for Lund.
Lauren Morrow
WHAT PEOPLE ARE SAYING ABOUT LAUREN MORROW
"Top Ten Country Artists to Watch in 2020." - Paste Magazine
"With her self-titled solo EP, Morrow has struck out on her own, debuting four songs that showcase her tender songwriting and inward-looking artistic vision." — Rolling Stone
"Lauren Morrow—known best as one-half of Nashville-by-way-of-Atlanta duo Whiskey Gentry—puts lyrical fire behind a classic country sound on her four-song solo debut." — Garden & Gun
"As she starts a new era of her career, she needs something to advantageously represent herself that isn't The Whiskey Gentry, and this is what she accomplishes with these four songs. But most importantly, these four songs are really good." — Saving Country Music
After over a decade as the centerpiece of popular Americana band The Whiskey Gentry, Lauren Morrow packed her bags, her dogs, her cats, and husband and moved to Nashville to pursue a career as a solo artist and grow her craft as a songwriter and performer. Within months, she released her first solo EP to widespread critical acclaim and landed on many Best of 2018 year ends lists from Rolling Stone to Garden & Gun, quickly launching her already budding career and sending it into hyperdrive. Over the next year, Morrow filmed an episode for PBS' Bluegrass Underground and toured the US playing festivals such as Pickathon and Bristol Rhythm & Roots to name a few. In November 2019, Morrow began recording her first solo, full-length album at the legendary Nashville studio, Sound Emporium. Set to release in 2020, Morrow's new album showcases her flawless vocals and intricate songwriting, but also her willingness to take risks — an edge that makes her stand out from the Nashville norm. Whether she's singing an alternative/indie rock banger, a classic-country cooner, or a traditional lovesick ballad, there's a unique impression she leaves that lingers and is unlike anything you've heard before.