BandWagon Presents
The Black Buzzard at Oskar Blues
@ 8:00 pm
Ages 18 and Up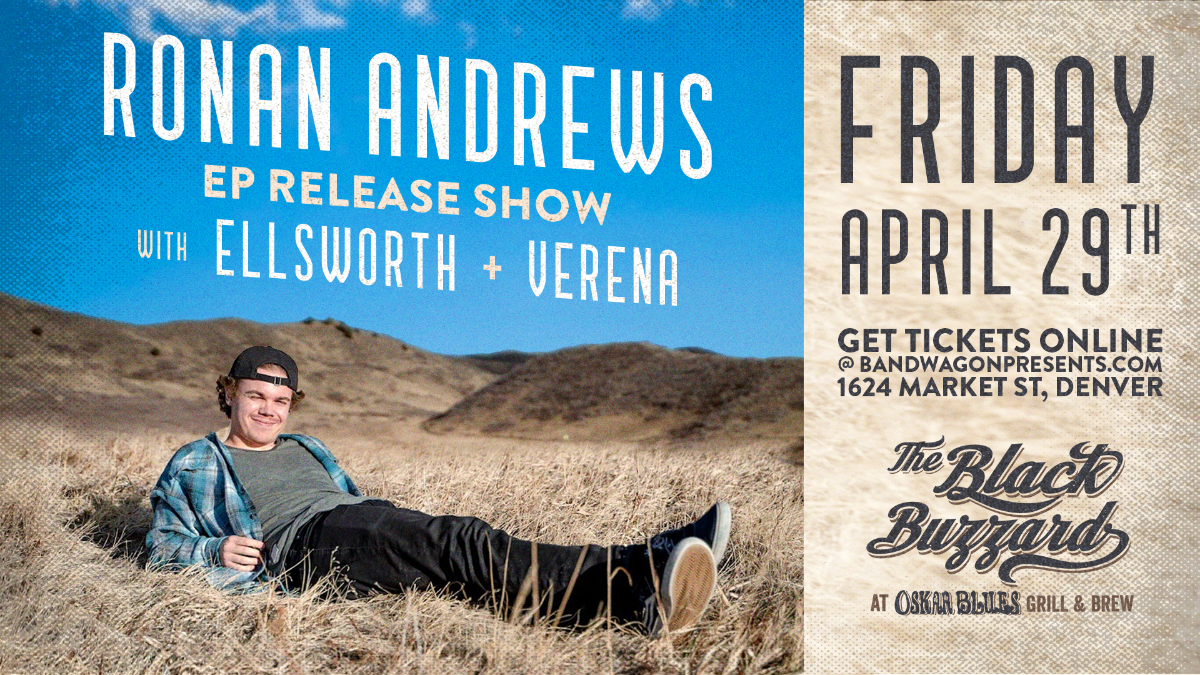 Additional Info
Ronan Andrews is an ivory ticklin' soul singin' Singer/Songwriter based out of Denver, CO. He grew up in the cold suburbs of Minnesota before his eventual move to the Rocky Mountains. Along his journey, his parents put him onto the likes of John Mayer, Carole King, Journey, Queen, Rush and many more legendary artists (oh and did I mention Smashmouth, god bless you Shrek).
With a tool kit of inspiring artists under his belt and an aching number of high school rejections, it was at the age of 17 that Ronan uncovered new genres of music that he had yet explored. He discovered Funk, R&B and Soul and fell in love with the likes of Stevie Wonder, James Brown, Aretha Franklin, Earth Wind & Fire, Marvin Gaye, the list goes on and on. He started writing songs that made him want to move, groove and love like his heroes before him.
So from 2017-2021, he decided to attend the University of Colorado Denver and pursue a career in music. Along the way, he formed amazing friendships and experiences that have sculpted who he is as a musician today. He formed the group Fresh Fruit! with some of his best pals and has done a number of collaborations with many local Denver artists. It was also in college that Ronan discovered a love for new genres of music including Neo-Soul, Hip-hop, and Psych Rock. Artists like The Beatles, Erykah Badu, Jimi Hendrix, D'Angelo, Pink Floyd, Anderson Paak, Tame Impala, Kaytranada, Outkast, Jefferson Airplane quickly became favorites and influenced his creative process massively.
Now freshly graduated from college, Ronan Andrews embarks on this incredibly daunting musical journey with no money and a faint idea of where he's headed. In Ronan's eyes, music is the messiah of the human experience, it brings people together. So no matter where his journey takes him, as long as he can share his songs with people, play his harmonica, and eat lime flavored tostitos, he's predicting a fantastic life ahead of him!
Artists