BandWagon Presents
with
TX2 • Carti Ferrari • NGHT WLVS
The Black Buzzard at Oskar Blues
@ 7:00 pm
Ages 18 and Up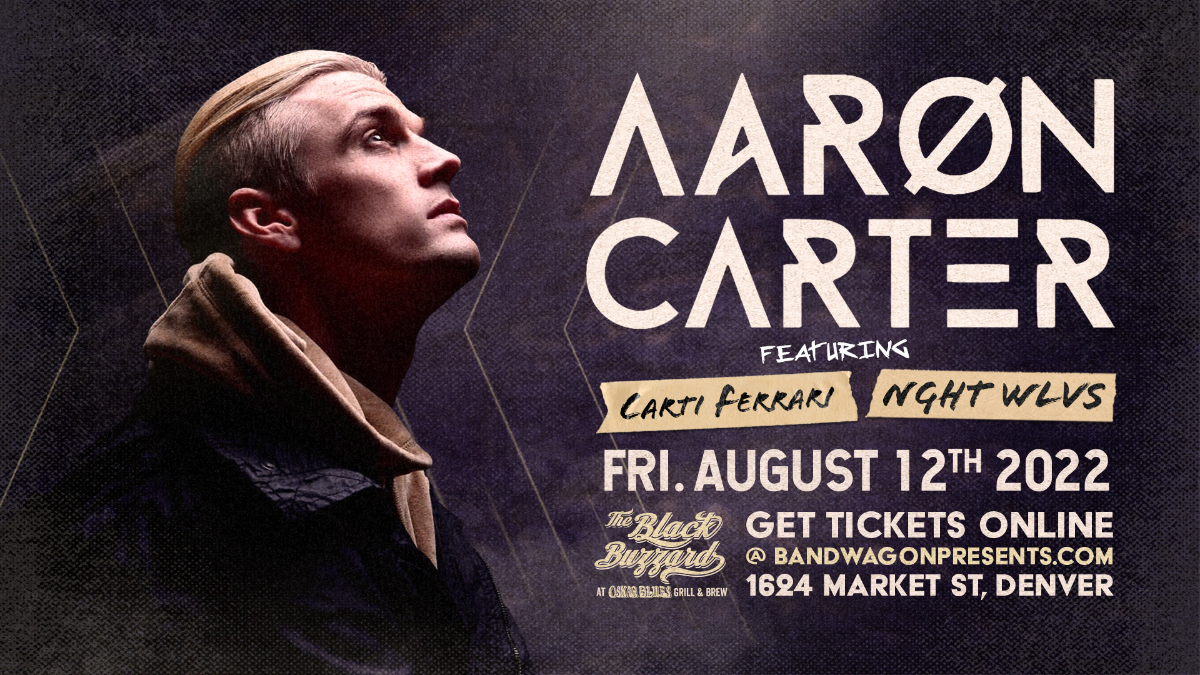 Additional Info
Aaron Carter is a multi-platinum singer and is widely regarded as one of the biggest pop acts of all time. He achieved wild success with his self-titled debut album and sold 10 million copies worldwide and is listed by the Guinness Book of World Records as the youngest singer to have four consecutive top ten singles. Aaron has performed live around the world to millions of fans.
In 2017, Aaron released his first song in 14 years - "Sooner Or Later." In less than eight months, it generated over 75 million streams on Spotify and ended up on Spotify's "Today's Top Hits," the US Viral Chart, and the Global Viral Chart. "Fool's Gold," which Billboard described as "an intriguing look at how the singer best known for his Radio Disney hits has evolved over the past decade," debuted in 2017. That track has already surpassed 7 million streams and charted on the Billboard + Twitter Emerging Artist Chart.
The multi-platinum pop superstar, who has toured the globe with other artists such as Britney Spears and the Backstreet Boys, just returned from an intimate US tour in support of his new album, LØVË that was released Feb 16, 2018.
Aaron, who has co-writing and co-production credits on every track of LØVË says, "For me, it's all about the music. And if there is one lesson I've learned this [last] year, it's to not dwell on the past, but to live for the future."
Artists