BandWagon Presents
with
Dimension • Knife In Hand • When Darkness Falls
The Black Buzzard at Oskar Blues
@ 8:00 pm
Ages 18 and Up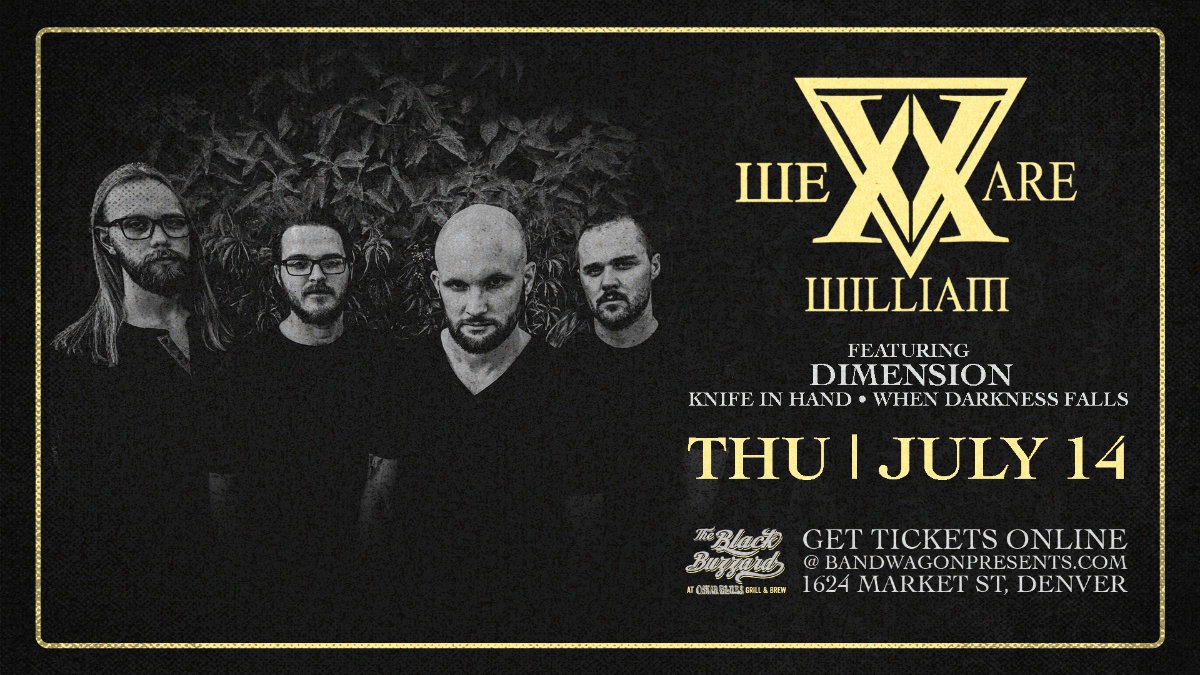 Additional Info
Formed in 2017, We Are William is a progressive metal band out of Northern Colorado. Originally finding its foothold within death metal and thrash influences, the band has since adopted a more eclectic approach to songwriting. Their current influences range from meditative and progressive bands like The Contortionist, Leprous, and Tesseract, to more aggressive and manic acts such as The Faceless and System of a Down. The band's current approach aims to combine these conflicting themes to form a fresh, cohesive and innovative take on progressive metal.
Artists
We Are William
Formed in 2017, We Are William is the brainchild of Cameron Johnston and Samm Barrett. Soon after the creation of the project Paul Hedge from Greenbay Wisconsin, and Sebastian Lawrence of Fort Collins were added to the line-up thus creating "We Are William".
When Darkness Falls
₩DF is here to kick ass!! With Heavy riffs and hard hitting drums this band is going to make your brain explode!!