BandWagon Presents
with
Space Force • The Cuddies
The Black Buzzard at Oskar Blues
@ 8:00 pm
Ages 18 and Up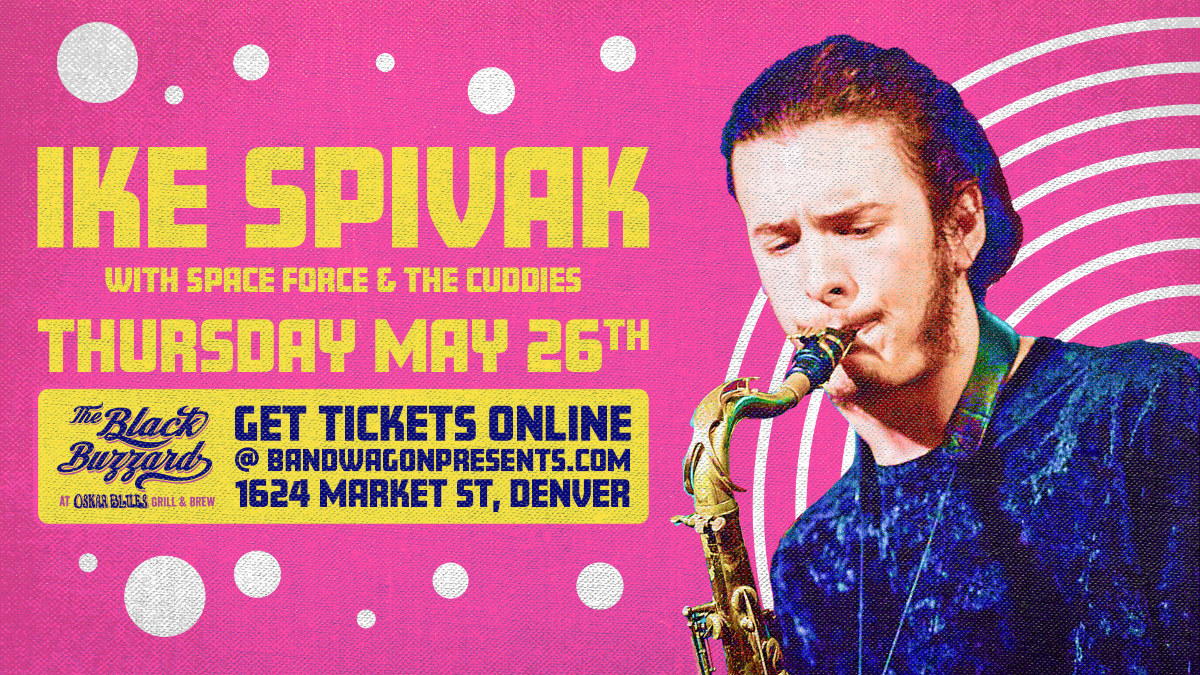 Additional Info
Ike Spivak is an American multi-instrumentalist, record producer and educator based in Denver, Colorado. His 2020 release, Astro Laps, features original music heavily influenced by Jazz, EDM, and Hip-hop genres.
After composing four big-band arrangements and winning first place at the Next Generation Jazz Festival with the Lamont Jazz Orchestra, Ike graduated from University of Denver with a degree in jazz saxophone in 2019. In the same year, he recorded saxophone on Away from Home, an album by Venezuelan bassist, Gonzalo Teppa. The Colorado Music Teachers Association gave Ike their Commissioned Composer Award in 2021.
For the past year and a half, Ike has been working for Pan-Asian Creations LLC to produce sound for holiday toys sold at Home Depot, Target, and other major stores.
Ike is also an active educator who has worked with the Colorado Conservatory for the Jazz Arts and with private students since 2015.
Artists