BandWagon Presents
with
House Parties • Bluprint
Moxi Theater
@ 8:00 pm
All Ages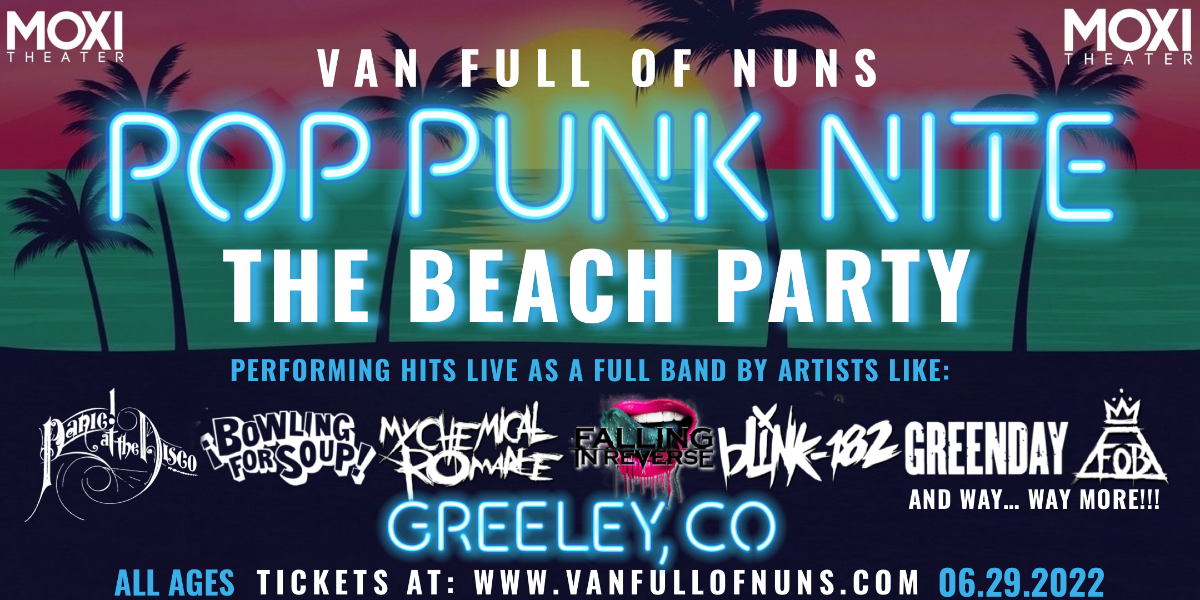 Additional Info
Founders of "Pop Punk Nite!" & "Pop Punk's Not Dead Fest!" the Nuns pride themselves on positive vibes and authenticity. Formed in 2019, the band has gained notoriety for their powerful originals and covers, high-energy live shows, and on and off-stage "she-NUN-igans". They've developed a nationwide community of fans who are passionate for nostalgic experiences that bring back the golden eras of pop-punk and emo music.
Van Full of Nuns is made up of members Michael Perez (Lead vocals / guitar), Josh Koder (keyboard / guitar), Jason Korman (Vocals / Bass), Todd Griffith (Drums), and Cameron Henson (Stage Manager/Vocals) . While the band members come from various musical backgrounds, the foundation of the project is that music should be fun, live, and interactive!
Audiences at a Van Full of Nuns show scream along to Blink-182, My Chemical Romance, Sum 41, Fall Out Boy, and way... WAY more's biggest hits, all performed LIVE by the Nuns. Giant inflatable pizza's, calling fans on stage to scream along, beer pong tables, and spray painted skateboards transport audiences to a modern twist on the 90's and 2000's pop-punk eras when Blink ruled the scene, Tony Hawk's Pro Skater was the hottest game on the market, and fruit came by the mother f*cking foot!!! All fueled with energy drinks and the best live pop punk on the planet!!!
Van Full of Nuns has performed for Bowling For Soup, Taking Back Sunday, Motion City Soundtrack, Angels & Airwaves, Sleeping with Sirens, New Found Glory, Less Than Jake, Hot Mulligan, and Lolo!
Moxi Theater is operating at Full Capacity
Reserve a Table in Advance Online.
All Responsible Ages Permitted
*PHOTO ID REQUIRED FOR ENTRY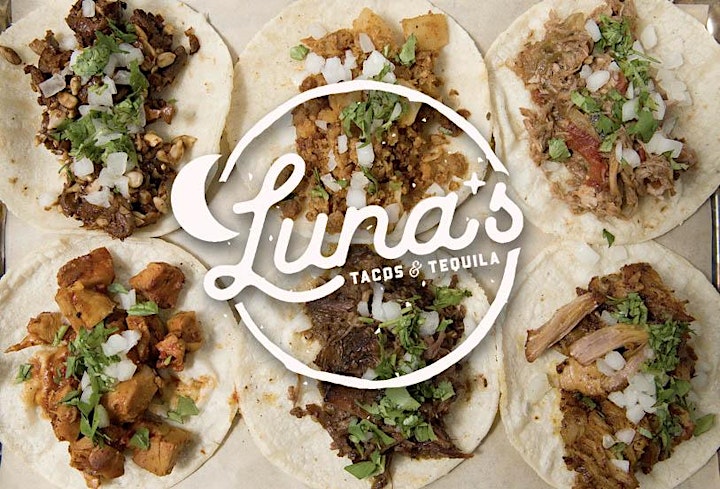 The Moxi Theater is proudly partnered with Luna's Tacos & Tequila in Downtown Greeley. Luna's is located at 806 9th St. - next door to the Moxi and is open for Dinner, Happy Hour, and Late Night. Luna's is the perfect place to eat and drink before or after the show!




Stella's Pinball Arcade & Lounge is Now Open in the basement of the Moxi. Get your game on at Stella's directly beneath the Moxi before the show. Now serving Burgers, Apps, Cocktails, Icee's, and fun for all ages. Open 6 days a week!

Artists