BandWagon Presents
Beacon Club
@ 8:00 pm
Ages 21 and Up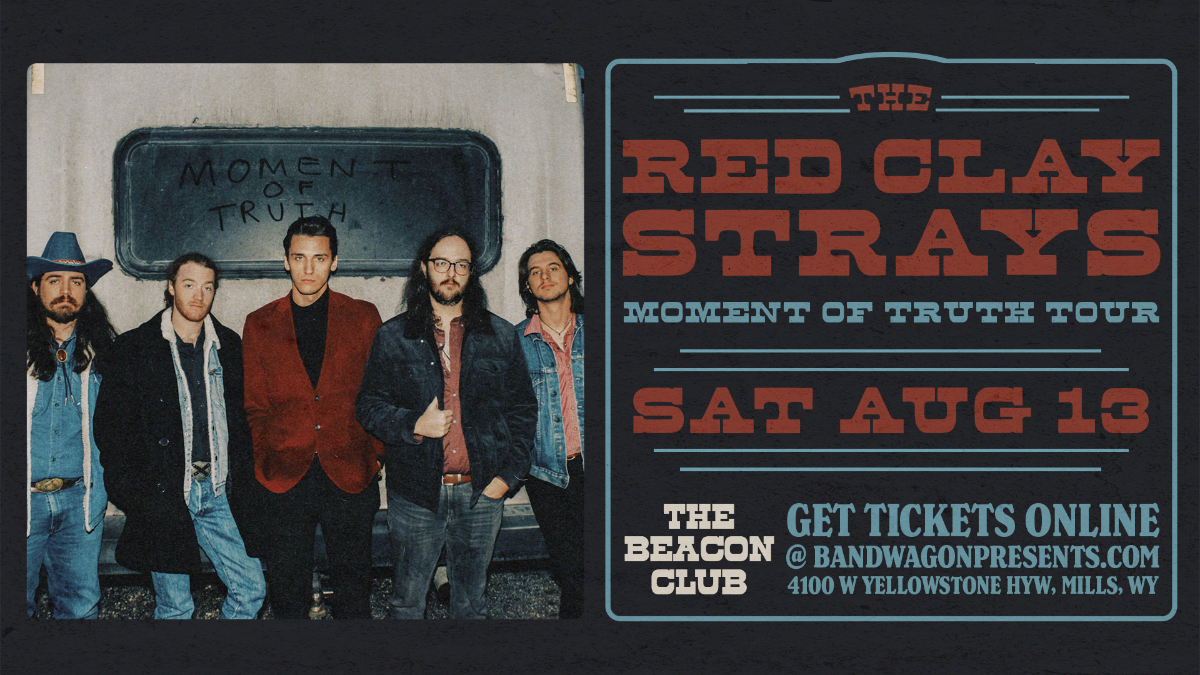 Additional Info
Beacon Club is operating at Full Capacity
Ages 21+ *PHOTO ID REQUIRED FOR ENTRY*

The Red Clay Strays are a rock and roll band from south Alabama. With influences ranging from Johnny Cash, Lynyrd Skynyrd, Jerry Lee Lewis and Waylon Jennings to southern gospel, they blur the line between country and southern rock while bringing an authenticity that defines who the Red Clay Strays are as a band. Their debut album "Moment of Truth" reflect that unique sound as well as the high energy that's found in their live shows. "Moment of Truth" drops April 28th. Listen to their single from the album "Doin' Time" now. The Red Clay Strays are Brandon Coleman: lead vocals, guitar; Drew Nix: vocals, electric guitar, harmonica; Zach Rishel: electric guitar; Andrew Bishop: Bass and John Hall: drums.
Artists