BandWagon Presents
with
Mlady • Charlie White
The Black Buzzard at Oskar Blues
@ 9:00 pm
Ages 18 and Up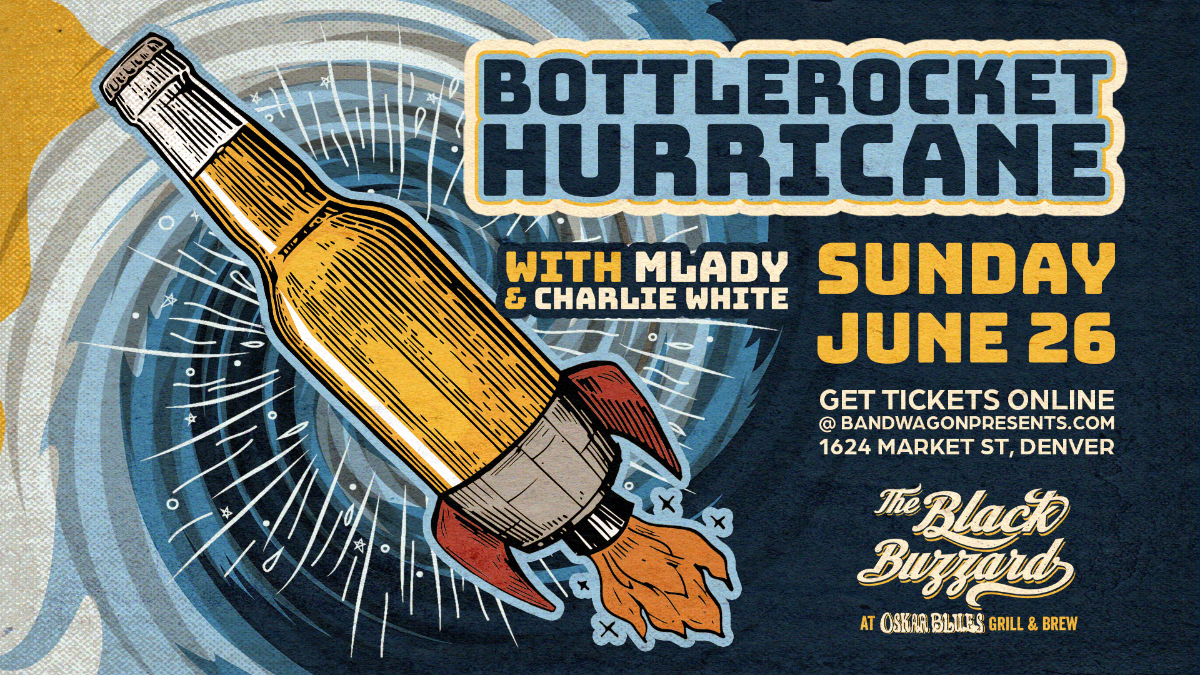 Additional Info
Bottlerocket Hurricane is the labor of love of Colleen Murphy, a multi media artist & songwriter from Denver. She searched a long time to find a team with the heart, soul & talent to match her musical vision. That is the crew that is BRH. Joined by amazing songwriters Ben Hanrahan-Guitar (Hog Magundy), Erik Hill, Lead guitar, Johnny Plott (Flatland Harmony Experiment)- Banjo, Don O'Gorman-Bass, Dan Pink -.Percussion, and Dan Buller- Lap steel & Dobro
Bottlerocket Hurricane will launch you into auditory airspace.

We believe life is for living. There isn't a reason to take anything too seriously. We have genuine joy and passion for the music we make & the times we share with each other & our audience. Our music will make you laugh, touch your heart, & make you think, We take you to places where your feet cant help but boogie.

Our influences range from Townes Van Zandt to Harry Nilsson, Grateful Dead to, Gillian Welch. We are inspired by life, learning, and love. Stories are all around us & the common thread between us is the ability to personalize universal stories in a relatable way.
Artists