BandWagon Presents
with
Hand Turkey • Bryce Evans & The Black Cats
Moxi Theater
@ 8:00 pm
All Ages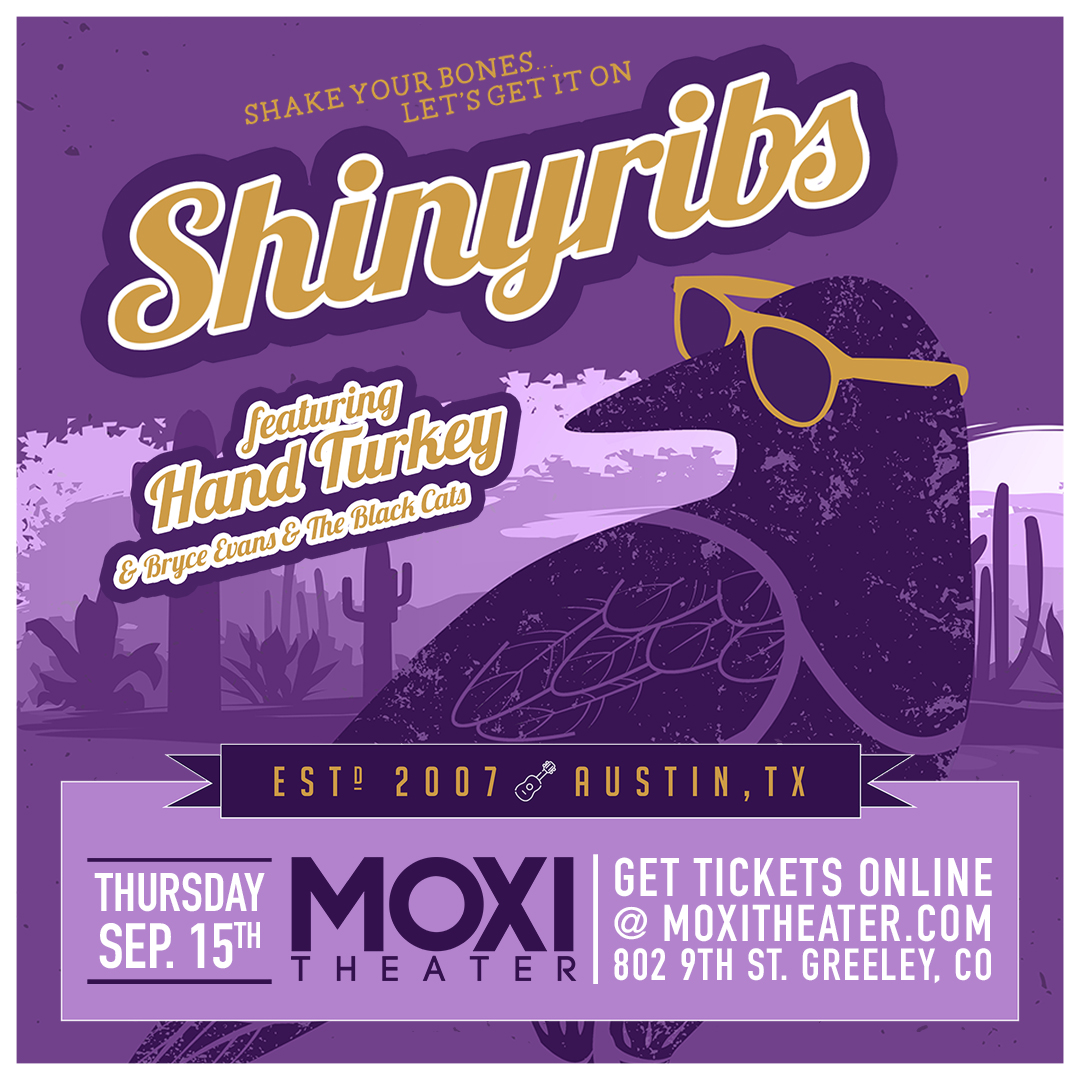 Additional Info
ABOUTSHINYRIBS: Shinyribs defies genres as a sonic melting pot of Texas blues, New Orleans R&B funk, horn-driven Memphis soul, country twang, border music, big band swing,and roots-rock. The Austin-based nine-piece supergroup is led by Kevin Russell, the charismatic frontman with colorful suits and extravagant shoes who continuously swaps out an electricguitar for a ukulele and never falls short of creating a cinematic experience with on-stage antics that often include him donninga light-up cloak or leading a conga line through the crowd.TheSwampadelic R&B nine-piece outfit was named Best Austin Band at the Austin Chronicle's Austin Music Awards (2017,2018) and awardedAlbum of the Year for "I Got Your Medicine" (2017). Russell'sShinyribshave recordedsevenalbums: 2010's"Well After Awhile;" "Gulf Coast Museum" (2013); "Okra Candy" (2015); 2017's award-winning "I Got Your Medicine;" acompilation of holiday standardsand new compositions "The Kringle Tingle" (2018); the soulful "Fog & Bling"(2019); and themost recent project, "Late Night TV Gold" released in August 2021.

Moxi Theater is operating at Full Capacity
Reserve a Table in Advance Online.
All Responsible Ages Permitted
*PHOTO ID REQUIRED FOR ENTRY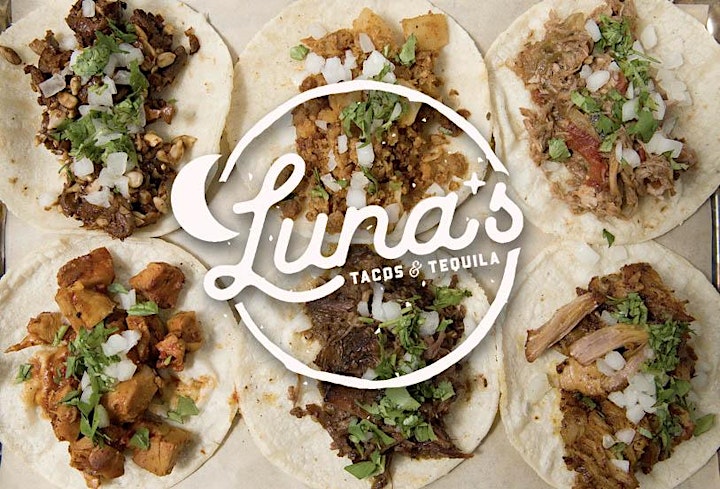 The Moxi Theater is proudly partnered with Luna's Tacos & Tequila in Downtown Greeley. Luna's is located at 806 9th St. - next door to the Moxi and is open for Dinner, Happy Hour, and Late Night. Luna's is the perfect place to eat and drink before or after the show!




Stella's Pinball Arcade & Lounge is Now Open in the basement of the Moxi. Get your game on at Stella's directly beneath the Moxi before the show. Now serving Burgers, Apps, Cocktails, Icee's, and fun for all ages. Open 6 days a week!
Artists
Shinyribs
Shinyribs is an American southern soul, swamp-funk band from Austin, Texas.
Hand Turkey
Hand Turkey's members' come at music creation from just about every angle. Some have been gigging for years, others are bona-fide composers with degrees, some used to be in the musical theater scene!
Born out of the 2020 quarantine, they are a 9-piece funk outfit from Fort Collins Colorado. Their vibrant sound combines soul-pop, funk, and jazz elements to craft thoughtful groove centered jams that get audiences movin'.
Bryce Evans & The Black Cats
Bryce Evans is an up and coming Blues artist emerging from northern, Colorado. Following their hit single, "Hurricanes" Bryce is set to release another monster track in the coming weeks. Bryce was recently featured on the Music Rewind Podcast and has been buried in the studio making music for the past 2 years.
Bryce has recently been reviewed by send me your ears. They said, "Bryce Evans has absolutely mastered the ability to hold the listeners attention from start to finish."