BandWagon Presents
with
To Be Astronauts • Black & White Motion Picture
The Black Buzzard at Oskar Blues
@ 8:00 pm
Ages 18 and Up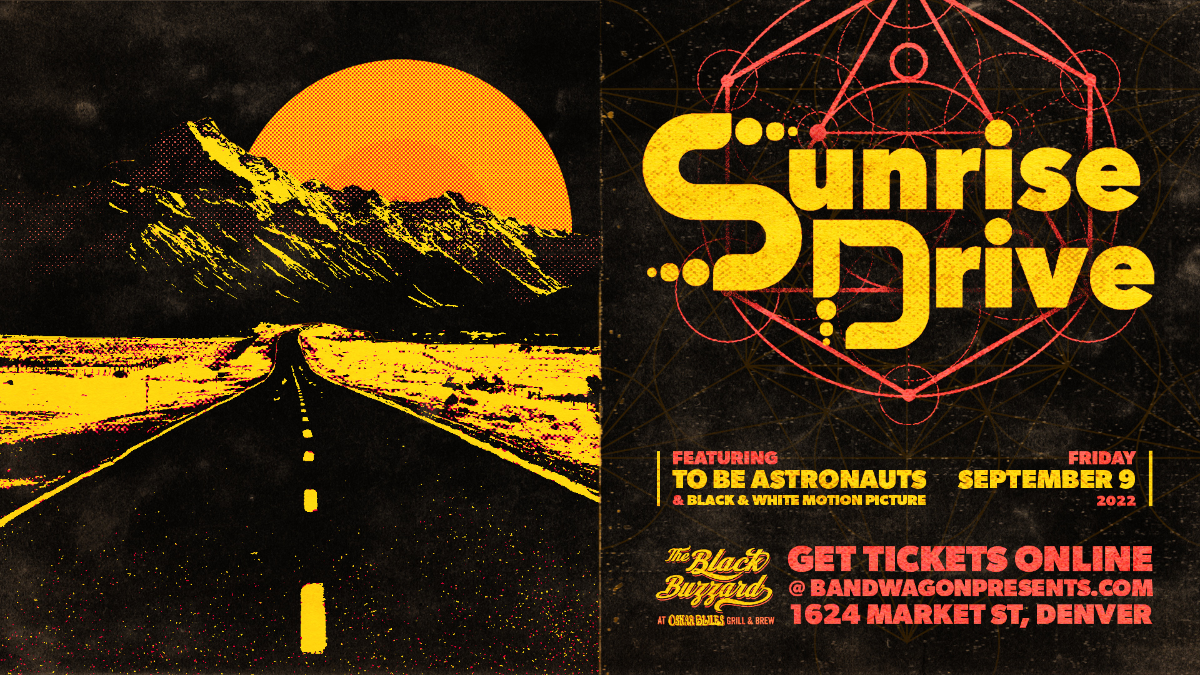 Additional Info
Burning it all down since the embers of 2018, Sunrise Drive doesn't really care about what you think you want. They'll share the secrets of invoking the rock gods and offer up roaring guitars as a prayer with you. They'll whisper and scream questions you've always asked inside your mind but couldn't find the words to articulate. They'll pull you up from the ordinary. They'll dance with you around the inferno. Time will cease to exist.
Or maybe Sunrise Drive is just a pretty great guitar-driven altrock band with power vocals and an extra helping of jackassery.
From cultural venues to dives, Sunrise Drive eagerly plays for hillbillies, headbangers, hobbits, and hellraisers. Rock venues throughout Colorado, from Pueblo to Firestone, play host to the fiery foursome, but they regularly grace the tentacled stage at the Denver Art Society's First Friday shows as well. Whether it's a blisteringly frenetic-but-balanced electric set or an afternoon acoustic brewery gig, the approach is the same— authentic, driven, well-crafted performance.
Sunrise Drive's
Impact Ejecta
and
Interstellar Cloud of Dust
, both three-song EPs, are available on most streaming platforms. The band recorded five new songs for the forthcoming compilation album
Long Way Around
, and is working toward a full-length release in 2023.
Artists
Black & White Motion Picture