BandWagon Presents
with
Monk Gyatso • Wild Love Tigress
The Black Buzzard at Oskar Blues
@ 8:00 pm
Ages 18 and Up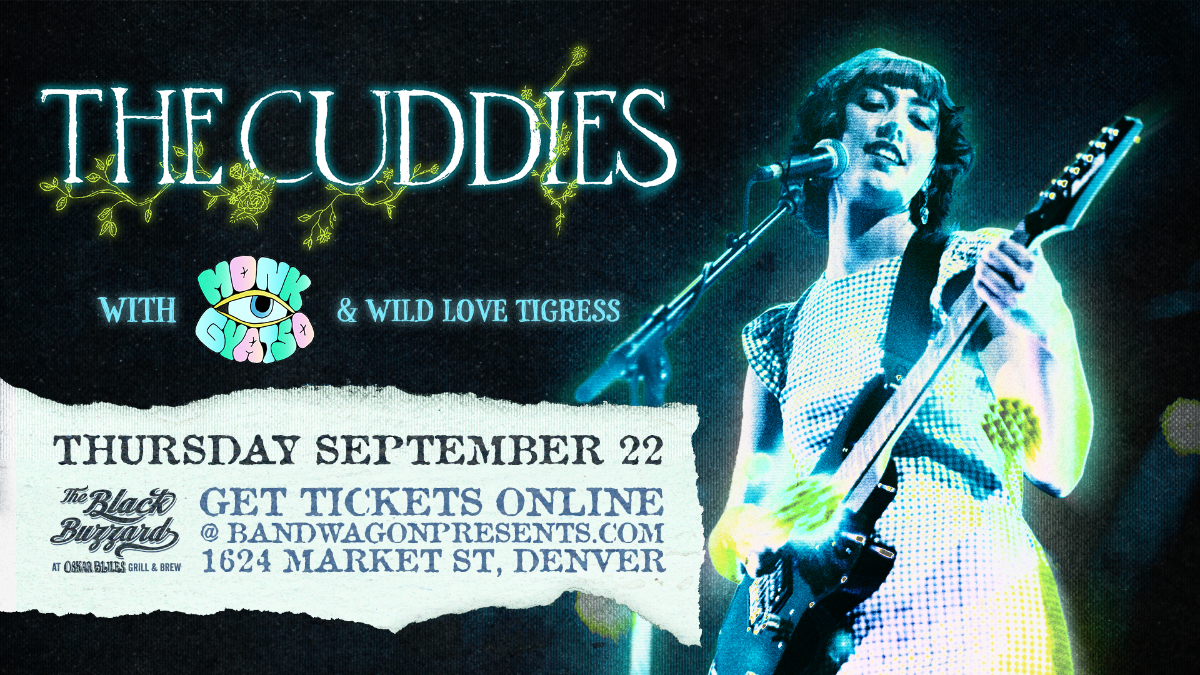 Additional Info
Hannah and the Cuddies is a pop/soul fusion band from Greeley, Colorado led by vocalist and bass player Hannah Rodriguez. Featuring original music and funky favorites from all time periods, we love to get down and groove!
Artists
Monk Gyatso
Rowdy funk to make you move your junk. Denver-based and in your face!!!
Wild Love Tigress
Since 2013, Wild Love Tigress has been working hard to bring 1970s-style funk and soul into the 21st century. An eight-piece band complete with horns, background singers, and the full spectrum of hairstyles, Wild Love Tigress plays an energetic mix of hard-grooving funk and electric blues rock, combining danceable grooves with thoughtful songwriting and high-caliber musicianship. In 2022 they brought their explosive sound into the recording studio for the first time. The resulting album, "Wild Love Tigress", recorded at Rocky Mountain Recorders Room in Denver, CO, showcases the raw excitement of the band's unique grunge-funk sound.