Qoncert & BandWagon Presents
with
Manifest & Arkhightek • Teri Legato • BC Infinity • Rae Monet
The Black Buzzard at Oskar Blues
@ 8:00 pm
Ages 18 and Up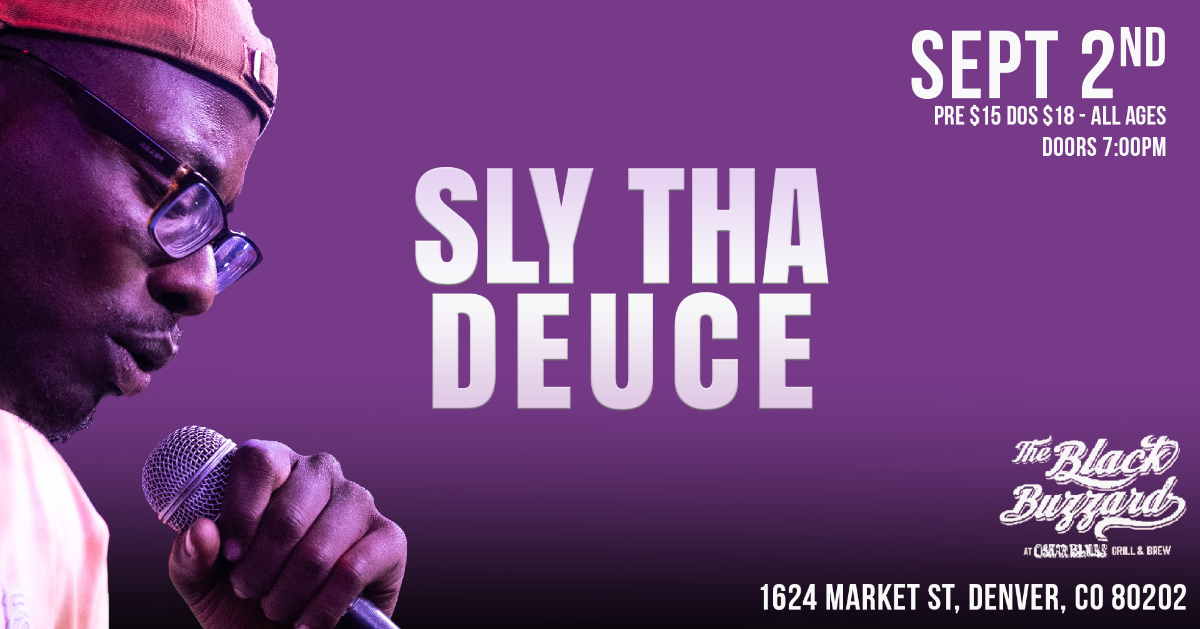 Additional Info
Sly The Deuce began writing his own rhymes at the age of 14. The motivation in the music is real. After surviving breaking his spine as a high school athlete, Sly Tha Deuce continued to write as he defied the odds and made a complete recovery. After building a hometown buzz, Sly left Denver, CO to find a creative way to support those he loves. He has since been blessed to work in New York, California, Texas, Japan, and more- he even climbed Mt. Kilimanjaro in Tanzania!
Now back in the US, Sly is surrounded by a team of driven and ambitious people! To the amazing Genius community who supports him through this wild ride called life, he happily brings the attitude of gratitude.
A common theme in his music is "knowledge is power" as showcased in the hit single Black Jays. There are often undertones of financial tips intertwined into the melodic medleys.
His music is rich with motivation and encouragement, listen to& Come Up to see what we mean, but he pulls no punches. He tells his fans, "You won't like every song that I make, but I promise you will LOVE some songs."
Sly Tha Deuce loves the fact you enjoy the great music, but more importantly he hopes you hear the deeper meaning behind the tunes: Stay Motivated!
Artists