BandWagon Presents
with
Friendly Faces • DJ Oz
The Black Buzzard at Oskar Blues
@ 8:00 pm
Ages 18 and Up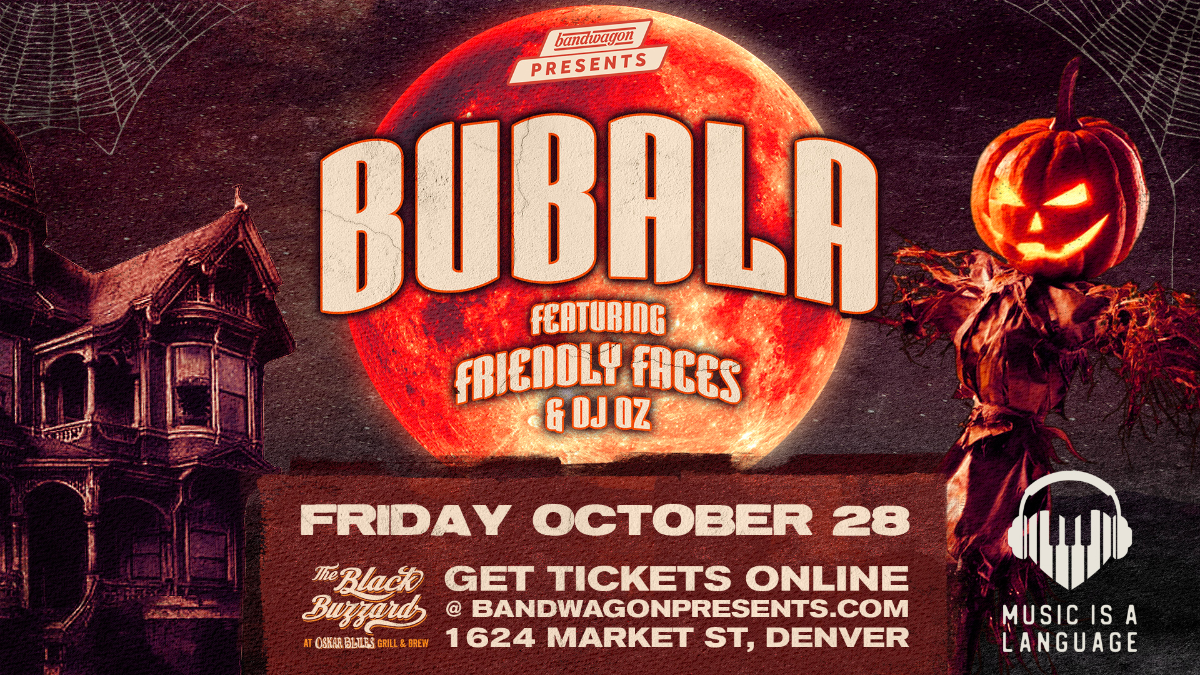 Additional Info
Bubala ("Buh-buh-la") is an improvisational psychedelic funk rock band based in Denver, Colorado. The name "Bubala" comes from a Yiddish term of endearment.
Formed in 2021, the members of this 4-piece group have over a decade of live performance experience (playing venues such as the Ogden, Your Mom's House, Herman's Hideaway, as well as regional festivals).
Focused on improvisation, Bubala's high energy and multi-genre shows feature funky covers, rocking originals and unique melodic jams. Bubala released its debut album of original music in May, 2021. Come check us out!
Bubala is... Todd "Goose" Macey --> guitars, vocals Robert "Robbie" Korn --> guitars, vocals John Shute --> drums, vocals Mike Kuerschner --> bass, synths
Artists