BandWagon Presents
Loaded
@ 8:00 pm
Ages 21 and Up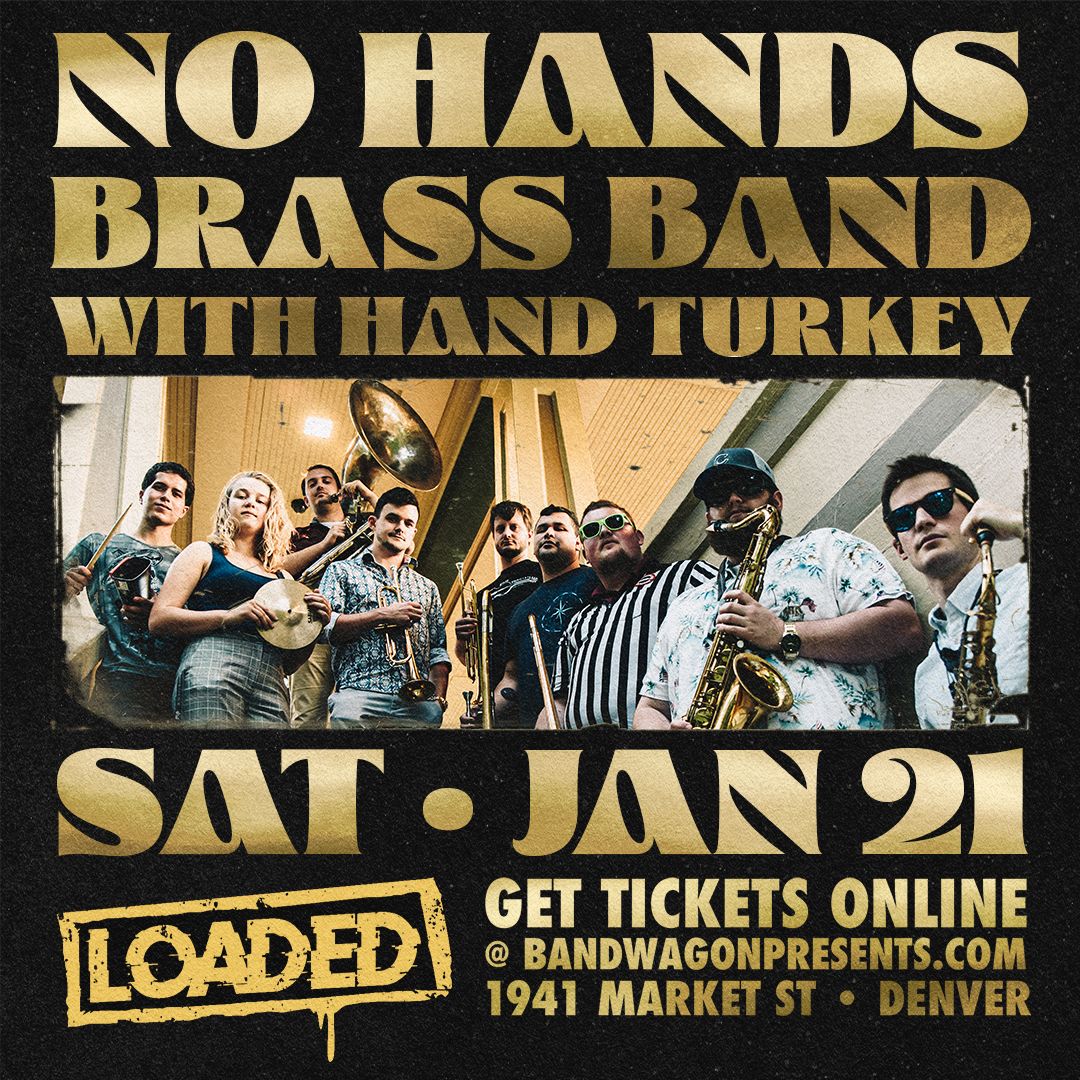 Additional Info
Irrepressibly exuberant and brilliantly versatile, No Hands Brass Band updates the full-throated brass band sound with a dazzling virtuosity and artistic sensitivity. Equally adept in energetic pop, hard-hitting funk, contemporary jazz and Dixieland swing, the group performs absorbing music with ear-catching melodies, improvisational prowess, and deep grooves.
Artists
Hand Turkey
Hand Turkey's members' come at music creation from just about every angle. Some have been gigging for years, others are bona-fide composers with degrees, some used to be in the musical theater scene!
Born out of the 2020 quarantine, they are a 9-piece funk outfit from Fort Collins Colorado. Their vibrant sound combines soul-pop, funk, and jazz elements to craft thoughtful groove centered jams that get audiences movin'.