BandWagon Presents
Moxi Theater
@ 7:00 pm
All Ages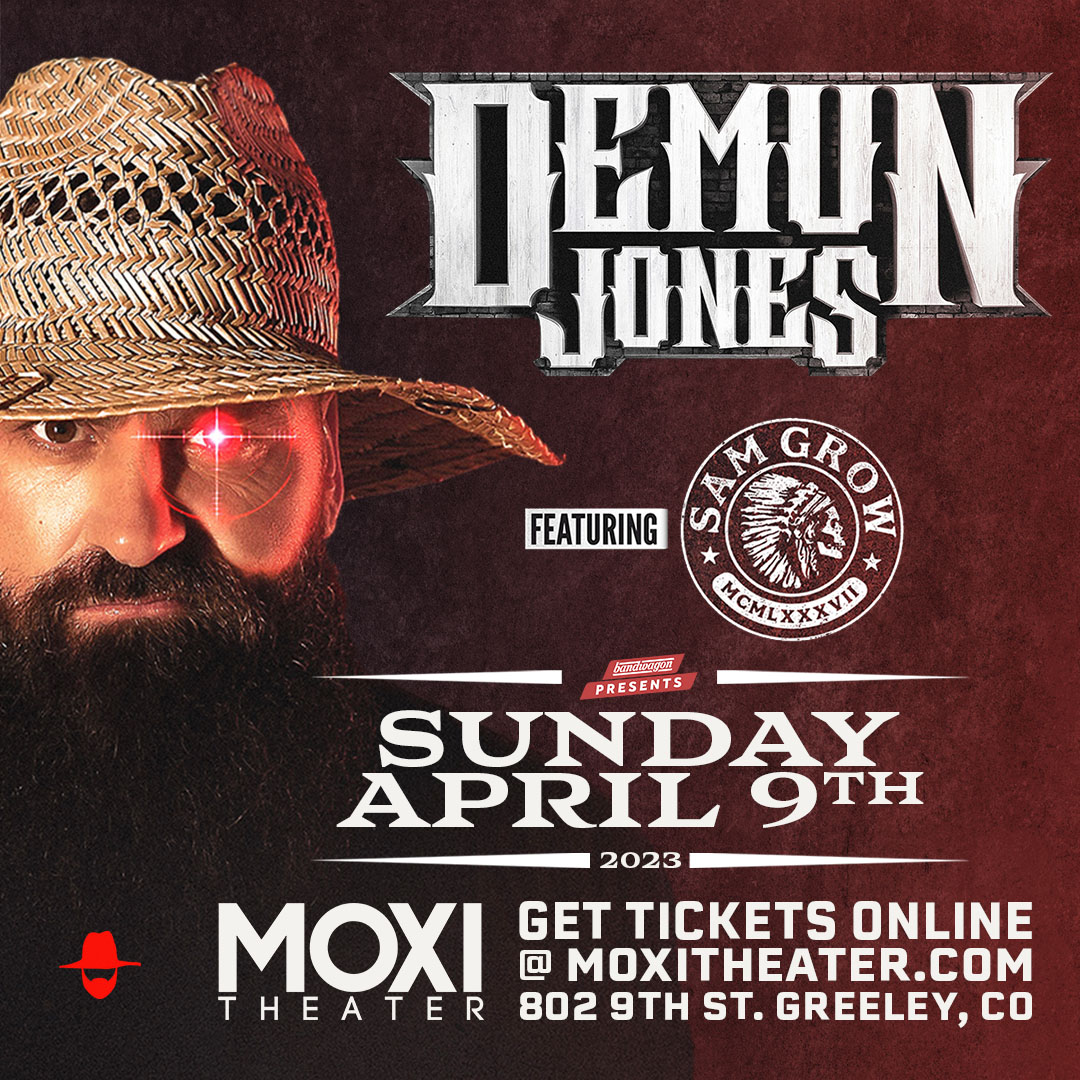 Additional Info
Central Georgia's homegrown Southern Son is at it again, with a new album and on-stage merrymaking. Demun Jones, the energetic self-made music artisan, is hard to hold down and even harder to categorize; Is he a singer, a guitar strummer, a poet, a rapper, or something else altogether? He's all that and more. As for the music he creates - "It's a human experience," he'll tell you of the songwriting found throughout his extensive catalog of albums, features and collaborations. Armed with a can-do approach, solid work ethic and well-rounded musical influences, Demun Jones delivers the goods, yet again with his fifth studio album release aptly titled, Southern Son. The audio delicacies that he serves up span the gamut, from insightful to playful, real-life storytelling to feel-good anthems. It's a balance the straw-hat wearing rebel insists on. "I try not to get too serious because life itself is so serious." Whether his music is coming at you through speakers or from a live stage performance, when it's all said and done, Demun wants his audience to escape from the daily grind; "It's kind of abstract, but that's what Demun Jones is all about." Demun Jones releases Southern Son on August, 6th, and can be seen on tour this fall with his good friends, The Lacs.

Moxi Theater is operating at Full Capacity
Reserve a Table in Advance Online.
All Responsible Ages Permitted
*PHOTO ID REQUIRED FOR ENTRY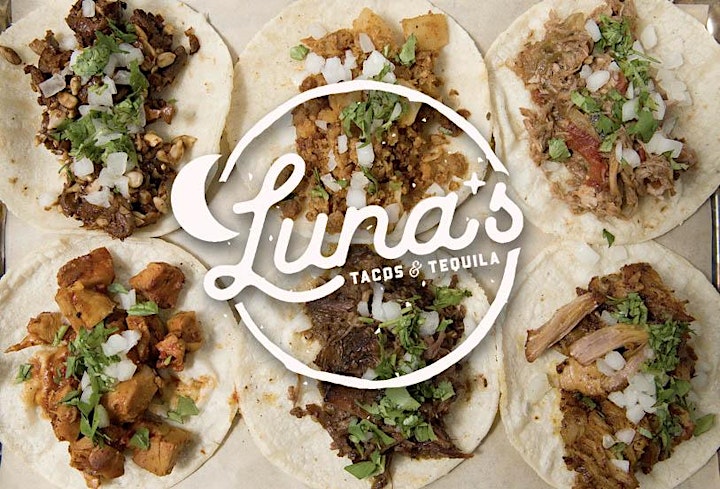 The Moxi Theater is proudly partnered with Luna's Tacos & Tequila in Downtown Greeley. Luna's is located at 806 9th St. - next door to the Moxi and is open for Dinner, Happy Hour, and Late Night. Luna's is the perfect place to eat and drink before or after the show!




Stella's Pinball Arcade & Lounge is Now Open in the basement of the Moxi. Get your game on at Stella's directly beneath the Moxi before the show. Now serving Burgers, Apps, Cocktails, Icee's, and fun for all ages. Open 6 days a week!
Artists
Demun Jones
DEMUN JONES has always had a way of keeping it real when it comes to the music he has written, recorded and performed throughout his career, but, that said, JONES COUNTY might well be the most genuine collection of songs that represents who the Georgia native is and certainly illustrates the place where he's lived his entire life. Asked how the songs for his forthcoming solo project came about, Demun said, "I went out in my front yard and imagined what are they doing? What are they thinking? What are they going to do? What do I see?" Life in Jones County, which is just north of Macon, is southern and some, including the Jones family, will say they're rednecks. They drive trucks. They fish and hunt. They like keeping things simple—sort of a what-you-see is what-you-get type of place. All the same, Jones County is what you hear and Demun is hoping people who are from there will respect and love his latest collection of 12 songs, while people who aren't from around those parts will be "captivated by it and want to listen to it." Demun – a nickname he earned at a young age because he was aggressiveand energetic – was 10 years old when he was transfixed by the immergence of N.W.A. and how they represented their own hometown. He's never forgotten how that seminal album affected a southern boy down in Georgia. He's always wanted to do the same for Jones County. "I've had inspirations that cover the whole gamut of genres," Demun said. His musical influencesare not all southern or country. His oldest brother Chris introduced him to Led Zeppelin along with AC-DC and Black Sabbath, while his mother Cheryl introduced him to the likes of Marvin Gaye and other Motown acts, including James Brown and Michael Jackson. A ranch owned by Otis Redding is right down the road from where Jones grew up the son of a lifelong brick mason worker. He was the third of six children, who spent their hot summer days playing football in the front yard and frog hunting in a creek behind a hayfield that surrounded their modest home. His uncles introduced him to the southern rock soundscape of The Allman Brothers Band and Lynyrd Skynyrd. Back then Demun wasn't a singer, but he knew at a young age he wanted to do something musical. He started listening to hip hop and rap and was intrigued by breakdancing. That's when he heard N.W.A. That album was about Compton, for Compton and the whole world took notice. It was a musical documentary – sort of a bird's eye view of life – that Demun wanted to portray in his own autobiographical song selection for Jones County. "It gave me some hope that I could make my own music," said Demun, who wrote his first song when he was 15. "It took a long time for me to realize I could make country music without singing the whole time and still be for the country person." And that is exactly what Demun, whose vocal delivery is as intense as it is distinct, set out to accomplish with Jones County. The challenge was infusing his country inspired lyrics with hip hop grooves. Demun said the creative process often began with a drum beat or chord progression on the guitar, while – thematically speaking – each story was influenced by characters (friends, family and actual folks from the heart of Georgia) and the very experiences Demun had come across throughout his life growing up and living in Jones County, Georgia. "I tried to focus on music that was for people I grew up around," he said. No song is more familiar to him on Jones County than I'm a Man, which he co-wrote with the guys from I4NI and Jon Conner. It's about his father Ricky, 61, who has been laying bricks past 49 years. It's about hard work, ethics and honesty, but, more importantly, Demun said, "He's always wanted me to sing on a song and this is one of the first, you know what I'm saying, and it's about him." Demun added, "I had to do to it once I heard the demo and I did what I had to do to pull it off." He's already filmed a video for Tannerite – the lone fictional tale of what happens when some southern boys are playing with explosives and what occurs when they come across a Sasquatch – and Boondocks is another tune that's all-too-familiar to Jones and a legion of rednecks that Jones County speaks to. It's an actual place in Georgia, where Demun shot The Muddy Muddy video, in a 1,000-acre field in front of 5,000 people. "That's when I really understood who I was speaking to with my direction," said Demun, who went there to film a video and was so affect by the experience he wrote an entire song about it. It had rained all week leading up to the Fourth of July video shoot, but the weather was nice by show time and, of course, muddy. "It was redneck heaven," Demun proclaimed. For Demun, Jones County is a great place to live and Jones County the album finally illustrates his evolution as a person – he's married and the father of two girls, 3 and 4 – and as an artist. It's all part of the freedom of expression that comes with writing songs for a solo project. "It came natural once the process started," Demun concluded."Jones County was the easiest album and the easiest songs I've written in my life." These songs might have come naturally to him, but Demun has been playing music for a long time – including a 10-year stint as a member of Rehab – and it's taken all that time for him to get to a point where he can write songs that represent his life as it is today. He extensively toured with Rehab band mate Danny Boone and co-wrote a lot of the Rehab material, including the critically acclaimed songs for Welcome Home. He also co-wrote Welcome 2 Jawga with the Jawga Boyz, who made an appearance on Jones County as do Charlie Farley, Bubba Sparxx and Locash Cowboys. Demun's first mainstream credit as a songwriter came on title track of Colt Ford's popular Ride Through the Country, which also featured John Michael Montgomery.
Sam Grow
Country singer. Songwriter. Performer.
Average Joes/Nashville recording artist.

#Manchester album Available Now!