BandWagon Presents
Loaded
@ 9:00 pm
Ages 21 and Up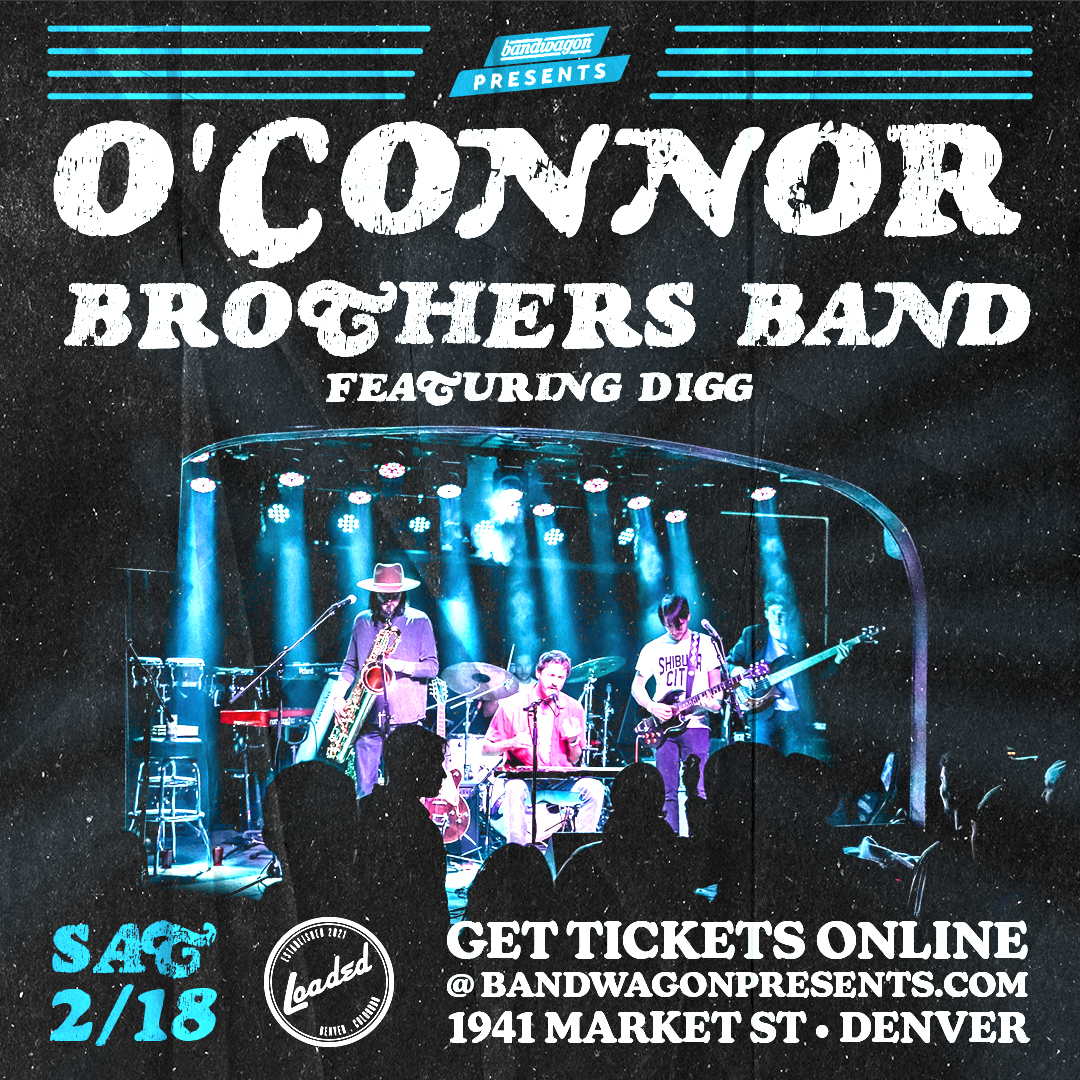 Additional Info
O'Connor Brothers Band is a five piece Denver, CO based band that plays original New Roots & Rock music written by Matt and Sean O'Connor. They bring an upbeat, modern feel to a classic style to create a unique and gritty new roots sound that is turning heads throughout Colorado and beyond. 
 Making up the main cast of the band is Matt O'Connor on guitar/lap steel and lead vocals, Sean O'Connor on saxophones and backup vocals, Collin Sitgreaves on drums and percussion, Pierce Murphy on lead guitar and backup vocals, and Brendan O'Donoghue on Bass Guitar. Matt, Sean and Collin all first played together while studying in the jazz program at Colorado State University in Fort Collins, Colorado. The band got their start playing college house parties large and small around the Fort Collins area and quickly spread to more legitimate venues and festivals all around the state. 
 Band members have had the pleasure of sharing the stage with such artists and bands as: Rashawn Ross (Dave Matthews Band), Grant Farm, Eminence Ensemble, The Sweet Lillies, Compass and Cavern, Creature Canopy, Jon Gray, Jessica Jones, James H. Dumm, Erik Olson, Alex Nauman Organ Trio just to name a few. 
 The O'Connor Brothers Band has gained momentum through their family, friends, fans and bandmates. They look forward to playing a venue near you.
Artists
O'Connor Brothers Band
Turning heads throughout Colorado and beyond, the five piece O'Connor Brothers Band brings an upbeat, modern take to a classical style, creating a unique and gritty roots sound. The band got their start in playing at large and small college house parties around Fort Collins, Colorado.