BandWagon Presents
with
Welcome Back • Lady Bones
The Black Buzzard at Oskar Blues
@ 8:00 pm
Ages 18 and Up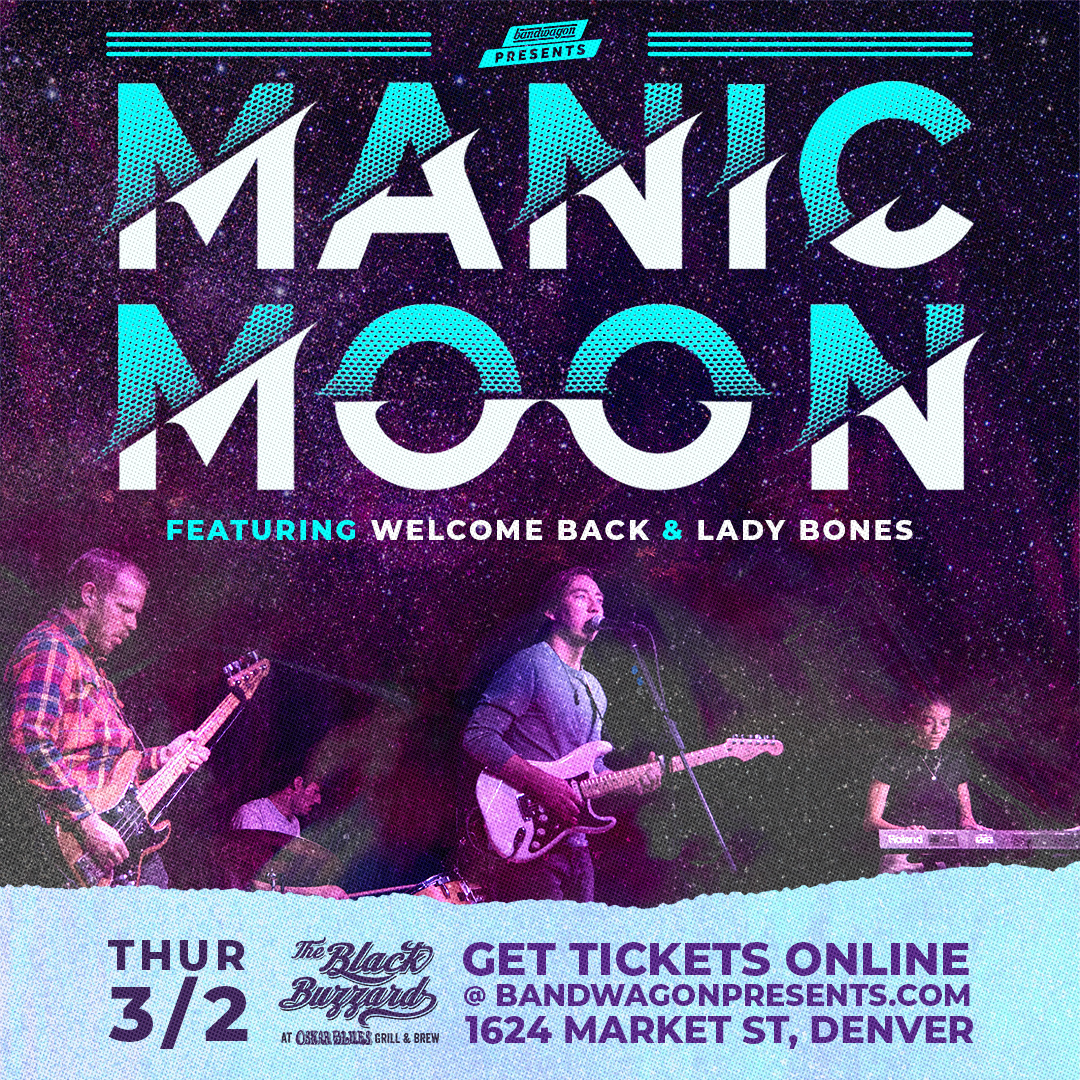 Additional Info
Every night owl knows the feeling of being wide awake at the wrong time - but not minding so much. That's the feeling conjured by, and the driving force behind, the Denver based indie-rock act Manic Moon. "If there is an origin story, it's just insomnia," jokes frontman Clay Carter.
The genesis of the band can be traced to late nights spent obsessively composing after the split of his prior group, where he served as a drummer. "No one I knew was really writing the kind of songs I was after; eventually I realized I could just do it myself," he recalls. From day one, infectious melodies and powerful rhythms became the blueprint for a brand new venture.
The resulting sound - atmospheric, shimmering, high-energy rock - explores a spectrum of light and shade. Drawing from 2000s alt rock giants like Death Cab and MuteMath, as well as the dreamy vibes of indie acts like Dayglow and Turnover, he carves out a unique sonic space that is both eclectic and honest.
To bring the music to life on stage, Carter is joined by bassist Caleb Sueverkruepp and keyboardist Natalie Winicov, friends who share a love for the kind of music that lives on in the mind long after a song ends.
Artists